We are glad to announce that AMSSOI has completed 20 years of academic excellance. AMS School of Informatics [AMSSOI as it is popularly known] is a unit of Durgabai Deshmukh Mahila Sabha [Andhra Mahila Sabha], a voluntary social welfare organzation, started by Padma Vibhushan Dr.Smt. Durgabai Deshmukh with the prime objective empowering women through knowledge dissipation and bringing about a positive transformation in their lives.
AMSSOI was established in the year 1998. Since then with the spirit bestowed by Smt. Durgabai, AMSSOI Continues to live upto its Brand image of producing Dynamic knowledge rich MBA Professionals with an ability to take suitable roles based on a value system inculcated by AMSSOI.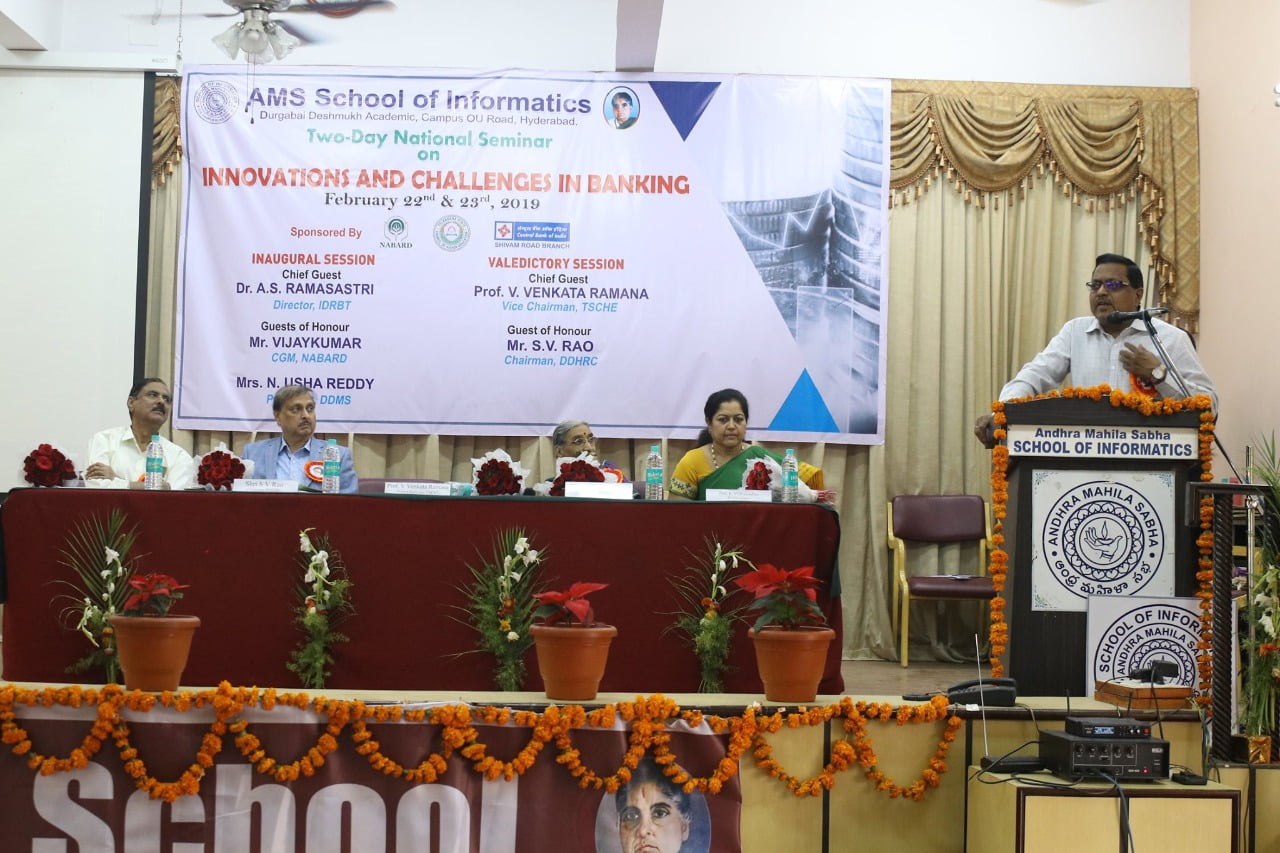 Best Infrastructure
AMSSOI has very good air conditioned lab for its students. The labs are available to the students from 9.00 AM to 3.30 PM on all working days and are monitored by the faculty and technical staff. The labs are equipped with sufficient computers more than the requirements of AICTE, stabilizers, UPS and a standby power generator. The hardware and software requirements meet the AICTE stipulations and AMSSOI procures only licensed software.

Alumni Support
The AMSSOI Alumni Association (AAA) has now over four hundred members. In the years to come it is expected that they play a positive role in the development of their alma mater and contribute immensely to societal needs.
Books & Library
The library at AMSSOI has a wide collection of several titles on various subjects and regularly subscribes to leading International and National Journals and Magazines. The library is upgraded every semester as per the requirements and requests of staff and students. The college provides a collection of 1207 titles, 3000 volumes of books. Also subscribed to digital library 'DELNET' to provide more up to date research database of e-journals
The core philosophy of Faculty@AMSSOI is always to mentor, respond and facilitate students to explore, experience and evolve as a professional Manager through various teaching learning methodologies. They believe in continuous learning by making them unlearn and relearn the latest trends to adopt themselves to changing corporate culture.
The Faculty works hard on developing people skills apart from technical and functional skills so as to make them employable and help the students fundamentally to evolve as a socially responsible and better human being.
What Students Say
Feedback
We are having number of clubs as part of activities they are